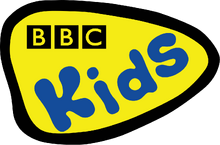 BBC Kids is a Canadian English-language Category B cable and satellite specialty channel that is owned as a joint venture between Knowledge West Communications (which serves as managing partner and owns a majority 80% interest), an entity of the Government of British Columbia as a crown corporation under Knowledge Network, and BBC Worldwide (which owns the remaining 20%), the latter being a commercial division of the British Broadcasting Corporation. It operates as a commercial-free channel that airs programming aimed at youth ranging from preschoolers to teenagers.
Theodore aired Monday to Friday at 6:05 AM.
Theodore Tugboat aired from 2005 to August 28, 2009.
Episodes Aired (in order of broadcast)
Gallery
Sources
https://web.archive.org/web/20070607105950/http://www.bbckids.ca/schedule/default.asp?scheduleTime=morning&dateDelta=7 https://web.archive.org/web/20070607104505/http://bbckids.ca/preschool/default.asp
Ad blocker interference detected!
Wikia is a free-to-use site that makes money from advertising. We have a modified experience for viewers using ad blockers

Wikia is not accessible if you've made further modifications. Remove the custom ad blocker rule(s) and the page will load as expected.