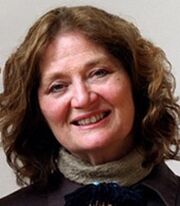 Cheryl Wagner is a writer for Theodore Tugboat. She has been awarded the Gemini and Emmy Award for many of the children's television programs she worked on. She has created various other shows like "The Big Comfy Couch" and "Bo on the GO!", and was also puppeteer in "Fraggle Rock".
Episode Written
Ad blocker interference detected!
Wikia is a free-to-use site that makes money from advertising. We have a modified experience for viewers using ad blockers

Wikia is not accessible if you've made further modifications. Remove the custom ad blocker rule(s) and the page will load as expected.