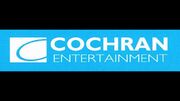 Cochran Entertainment
is a company that was run by
Andrew Cochran
and produced the
Theodore Tugboat series
. The studios closed in 2002 due to bankrupcy.
Others show produced by the company include Pit Pony, Life On the Internet, Pugwash's Underwater Adventure (the unmade spin off of Theodore), Superships (an unmade documentary) as well as other documentaries.
Cochran Entertainment Theodore Tugboat Mini-Site
On the Cochran entertainment website a "mini-site" dedicated to the show.
Home Page
Activity Page
References
Ad blocker interference detected!
Wikia is a free-to-use site that makes money from advertising. We have a modified experience for viewers using ad blockers

Wikia is not accessible if you've made further modifications. Remove the custom ad blocker rule(s) and the page will load as expected.