"I'll always be at the end of this cable. Anytime you want me, all you have to do is give it a tug."
— Dartmouth
Dartmouth Says Goodbye
Director(s)
Producer(s)
Writer(s)

Andrew Cochran
Jeff Rosen

Previous episode
Next episode
Dartmouth Says Goodbye is the sixth episode of the fourth season.
Plot
When Theodore's new friend Dartmouth has to leave The Big Harbour , Theodore is so sad he doesn't want to say good-bye. But Digby knows that Theodore will be sorry if he doesn't bid his friend farewell, so the old cable ship pretends to be stuck. Just as Digby had planned, Theodore responds to his call for help. Dartmouth is there, too. Dartmouth helps Theodore understand that he is not losing a companion but gaining a friend in a whole new place.
Characters
Video Release
Trivia
This is the the last appearance of Dartmouth.
First time Digby's horn is heard.
Watch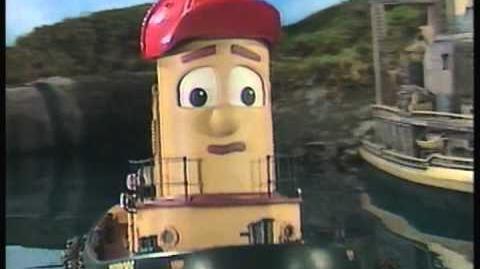 Ad blocker interference detected!
Wikia is a free-to-use site that makes money from advertising. We have a modified experience for viewers using ad blockers

Wikia is not accessible if you've made further modifications. Remove the custom ad blocker rule(s) and the page will load as expected.