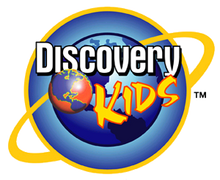 Discovery Kids is a brand name owned by Discovery Communications. Starting as a television segment within the Discovery channel, which aired shows such as Mystery Hunters, the brand was expanded as a separate television channel. The brand was expanded into different areas since then. Most of the channels worldwide were either rebranded as or replaced by another, but the brand still exists as the website for children's activities and as the consumer products aimed at children.
Theodore Tugboat on Discovery Kids from 1996-2003.
Ad blocker interference detected!
Wikia is a free-to-use site that makes money from advertising. We have a modified experience for viewers using ad blockers

Wikia is not accessible if you've made further modifications. Remove the custom ad blocker rule(s) and the page will load as expected.