"Can't catch me!
That's as easy as 1, 2, 3!"
— Theodore and Emily
Emily's Easy Job
Director(s)
Producer(s)
Writer(s)
Narrator
Previous episode
Next episode
Emily's Easy Job is the twenty-seventh episode of the fourth season.
Plot
Theodore thinks that Emily makes moving ships look so easy that when he is assigned to help her, he feels useless. In fact, Theodore thinks that he'll never be as good as Emily, so why bother trying. But when Emily runs into rough water while towing Inverness the cargo ship, Theodore helps prevent the ship from crashing into Owan, the Oil Rig. Theodore realizes that while he can't do everything Emily can, the things he can do are still important.
Characters
Goofs
In the storm sequence, a hand can be seen shaking Inverness.
Watch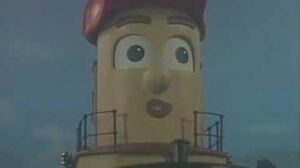 Ad blocker interference detected!
Wikia is a free-to-use site that makes money from advertising. We have a modified experience for viewers using ad blockers

Wikia is not accessible if you've made further modifications. Remove the custom ad blocker rule(s) and the page will load as expected.