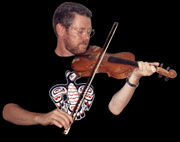 Graham Shaw was the composer for Theodore Tugboat. He used a Roland 770 sampler, combined with several synths using motu performer sequencer. He also sang the lead and harmonies of the theme song. According to Shaw, he didn't name any of the underscore pieces. His only compositional aim, besides making good music was not to dumb it down for the kids. According to Shaw "I pretty well did what I pleased. The executive producer (Andrew Cochran) was kind enough to give me fairly generous latitude."
The original recording of the theme song can be heard on his website.
External links
Ad blocker interference detected!
Wikia is a free-to-use site that makes money from advertising. We have a modified experience for viewers using ad blockers

Wikia is not accessible if you've made further modifications. Remove the custom ad blocker rule(s) and the page will load as expected.