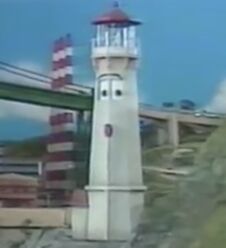 Lilly
Lilly is a lighthouse on Willy's Island, found in the middle of the harbour. She warns visiting ships away from the sharp and dangerous rocks on the island.
Appearances
Trivia
Lilly didn't have eyebrows until Season 3.
Gallery
Ad blocker interference detected!
Wikia is a free-to-use site that makes money from advertising. We have a modified experience for viewers using ad blockers

Wikia is not accessible if you've made further modifications. Remove the custom ad blocker rule(s) and the page will load as expected.