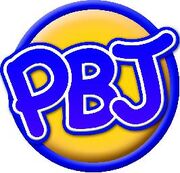 PBJ was a television network in the United States created by and Luken Communications and Classic Media and launched in the summer of 2011 until it closed in March 2016. Theodore Tugboat was added to the channel from 2012 until the network's closure. It is unknown how many episodes of Theodore Tugboat were shown.
Ad blocker interference detected!
Wikia is a free-to-use site that makes money from advertising. We have a modified experience for viewers using ad blockers

Wikia is not accessible if you've made further modifications. Remove the custom ad blocker rule(s) and the page will load as expected.