This article is about the book. You may be looking for the episode.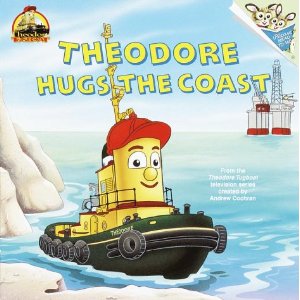 Theodore Hugs the Coast is a book published by Random House. Published November 2000-2002. Based on the script by Jeff Rosen and Andrew Cochran. Story by Kerry Milliron and illustrated by Jose Maria Cardona.
Plot
Theodore forgets the Dispatcher's advice, and goes a bit too far on his first mission outside the Big Harbor. It's pretty scary out on the open ocean. When he finally finds his way back home, Theodore really does feel like giving the coast a hug.
Characters
Gallery
Ad blocker interference detected!
Wikia is a free-to-use site that makes money from advertising. We have a modified experience for viewers using ad blockers

Wikia is not accessible if you've made further modifications. Remove the custom ad blocker rule(s) and the page will load as expected.